> SHOPPING > CYCLE SHOPS > HALFORDS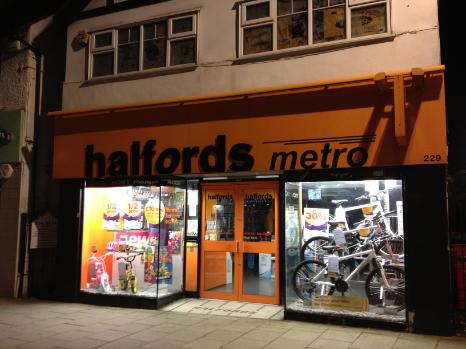 Loughton branch of this national chain. Halfords sells motor accessories, all types of bicycles for adults and children and a selection of camping accessories .
This branch is quite small and offers a smaller selection than a normal superstore.

Have you used this shop, how was it? Let us know.......