> TAKEAWAYS > EXPRESS BBQ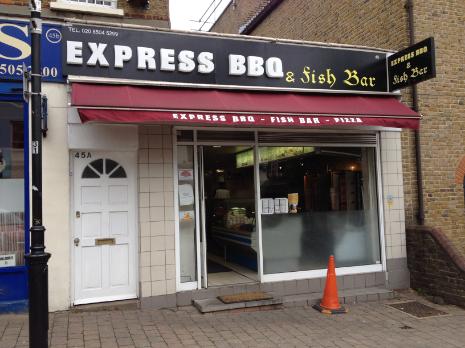 Kebab shop located at the bottom of Queen's road Buckhurst Hill.
Offering freshly cooked quality meat cooked on a real wood charcoal grill.
Kebabs, chicken wings, burgers, roast chicken, wraps and fish and chips
Free delivery on orders over £10 also available
Opening Hours:
Mon - Sun 11am to 11pm

Express BBQ Takeaway Menu

Have you used this takeaway, how was it? Leave a comment below....

ORDER ONLINE FROM THIS TAKEAWAY